Welcome to the Clarinet Mentors newsletter, and I thank you for being a part of this wonderful, worldwide, community of enthusiastic clarinetists. It is very exciting to be part of a group of thousands of clarinetist from around the world, who all enjoy making music.
I am writing to you from Oregon where I, along with thousands of others, are hoping to catch a glimpse of the total solar eclipse that is moving across North America tomorrow. So far the weather forecast is good. I just finished playing a sold-out performance of La Boheme with the Kelowna Opera, and am ready for a small eclipse holiday. I am also wanting to connect with all of you, live, and will be hosting a special online clarinet session on Saturday. Please join me - details below.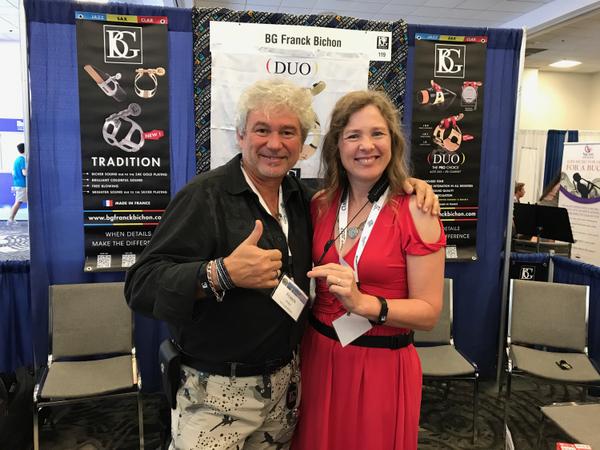 ---
My last newsletter was sent to you at the beginning of ClarinetFest in Orlando, after the amateur adult masterclass that featured members of the Clarinet Mentors community. I discovered many new clarinet tools that I will be sharing with you in the next few newsletters. Here I am with Franck Bichon of BG sporting my new clarinet neck strap that is studded with real Swarovski crystals. Some great clarinet bling!
Thanks for being part of this community, and I look forward to the chance to meet you either in person, or live "via computer" at one of our Clarinet Mentors Live Trainings sometime soon.
Michelle
---
Free Training: Join Me For a Free Live Training on Saturday, August 26th
I love meeting all of you in the Clarinet Mentors Community. I am hosting a free online clarinet training on Saturday, August 26th at noon Pacific time (
Click here to find out what time that is for you)
I will be sharing some great clarinet pointers, and answering as many of your questions as I can in about 60 - 90 minutes. Please join me!
If you have a computer/phone/tablet and internet connection, you can join us. I have room for 100 people on the session live, so register soon if you are interested. If you can't make it, I'll record our session since there is much to be learned from these trainings.
---
Free Training: Eb Clarinet - How it works and how to play it more easily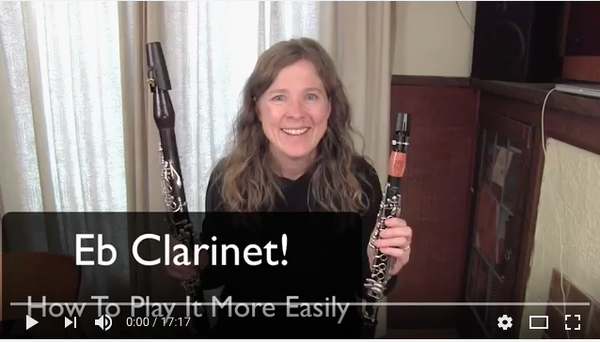 Are you interested in the Eb clarinet?
Have you tried playing it and found it challenging?
Michelle shares her pointers on some tools and tricks to make it easier and more fun to play.
---
Michelle Recommends:
The Duo Thumbrest cushion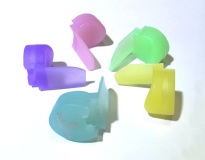 A thumbrest cushion can make it much more comfortable to hold your clarinet. I have an extra wide thumbrest on my clarinet. Many standard cushions simply do not fit properly, and fall off. I discovered these very inexpensive, flexible cushions at ClarinetFest. There are two sizes so they should fit most clarinets. I bought a couple - at about $5 each, it is a great accessory to make playing clarinet more comfortable.
As you can see from the photo, they come in a variety of colours as well. I chose basic black, but a rainbow of options are available. You can
order them here
.
___________________
Thanks for being a part of my clarinet community!