Clarinet Checklist: Check your habits, AND some bass clarinet pointers
Sent Monday, February 2, 2015
CLARINET MENTORS
For clarinetists who want to perform more easily and beautifully
---
In This Issue
A Note From Michelle Anderson - Happy Groundhog's Day
Free Training 1 - Bass clarinet pointers for those of you play clarinet or saxophone first
Free Training 2 - Check your clarinet playing for these common bad habits that are pretty easy to correct
Michelle Recommends - Daniel Bonade's Clarinet Compendium - classic clarinet pointers for you
Clarinet Is Easy - Complete how-to lessons for beginners and self-taught intermediate players
---
A Note from Michelle Anderson
Hello Everyone,
Welcome to the Clarinet Mentors newsletter. I hope you are enjoying your clarinet, and continuing to make progress. I do my best to include recommendations and pointers here that help you to play more easily.
I've recently joined a woodwind quintet, which is a combination of instruments that I really enjoy (flute, oboe, clarinet, bassoon and horn). So far, we have mostly read through a bunch of great repertoire, and then ended our rehearsals by eating good chocolate together. That's a nice combination! We will be presenting a concert in a few months, but for now, we are just enjoying playing good music together. It is a good reminder to me of the value of playing good music "just for fun". If you do not play with anyone else, I really encourage you to try it. It is easier to improve on a musical instrument when you have a regular structure to play within. Many of you have mentioned that you play in a New Horizons Band after I mentioned them a few newsletters ago. That organization allows players of all levels, even those very new to an instrument, to play in a fun and supportive environment. There may be one near you.
For me in February, I will also be playing a Tiny Tots concert with the Vancouver Symphony, which puts small groups of musicians in front of a preschool crowd. I start rehearsals of Die Fledermaus shortly with the Vancouver Opera, and have a Chinese New Year's concert as well as a performance with the Pacific Symphonic Wind Ensemble. Lots of good music…February 2nd, also know as Groundhog's Day (one of the stranger North American traditions), is also my dad's birthday. Happy Birthday, Dad (and any other groundhogs out there). I have always been an avid snowshoer, and we are experiencing a winter with no virtually no snow. Maybe some of you out east can ship some here! It seems to be a strange winter in North America this year. According to tradition, if the ground hog sees his shadow, we get several more weeks of winter. The forecast for here is cloudy, so I guess spring has sprung!
Thanks so much for being part of my Clarinet Community. I hope that you enjoy your clarinet this week!
Michelle
---
Free Training
Are you learning bass clarinet? How to adjust from clarinet or saxophone to bass clarinet
Many of you in the Clarinet Mentors community seem to play many instruments. I hear regularly from saxophone players who are picking up clarinet as a second (or third) instrument. Many people also pick up the bass clarinet after playing the regular clarinet first. I've had a few inquiries recently about the differences between bass clarinet and regular clarinet. Today's free training is aimed at those of you who play bass clarinet in addition to your other instruments. For those of you who don't play bass clarinet, read on below for a video of interest to you.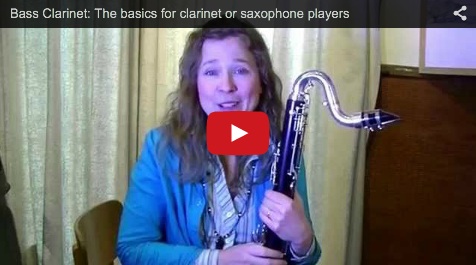 Watch the video by clicking on the photo above, or with this link - Free Training Video: [ https://youtu.be/SYg1zCPtbMA ]
---
Free Training 2
Four common "bad habits" that we all fall into (Do you?)
Recently, I did a "rerun" of one of my more popular videos, which gave a relatively quick checklist of some of the most common bad habits that we can fall into as clarinetists. I think it is valuable to review these from time to time. Today, I am including the follow-up to that video which presents yet more things to examine in your own playing. Even if you watched this before, I recommend that you watch it this week. Our playing does shift from time to time, and our area of focus can change, and should change, as we develop as musicians.
I find that when I check these aspects of my playing from time to time, it helps me to stay on track, and I invite you to try it as well.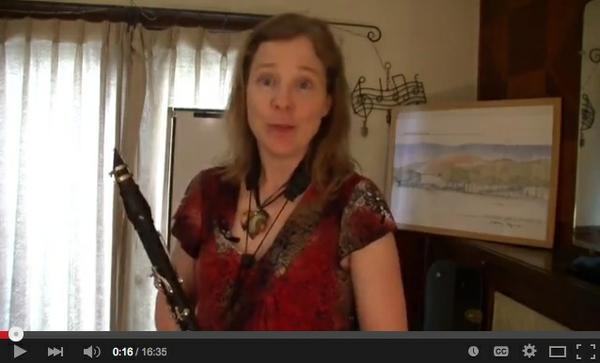 Watch the video by clicking on the photo above, or with this link - Free Training Video: [ https://youtu.be/nwrcZU2B6xQ ]
---
Michelle Recommends
Clarinetist's Compendium - Daniel Bonade
Daniel Bonade was an extremely accomplished and influential clarinet teacher at the beginning of the 20th Century. His teachings are still valued today. I know that I learned some of his exercises from my teacher, who learned them from his teacher, who learned them from Mr. Bonade. Music has a wonderful history of mentorship through the ages. Bonade's writings on clarinet are helpful, and still apply to modern performers. Conn-Selmer has made a wonderful resource available as an easy download from their website at:
http://conn-selmer.com/files/5713/4073/1497/AVP74_Leblanc_Clarinetists_Compendium.pdf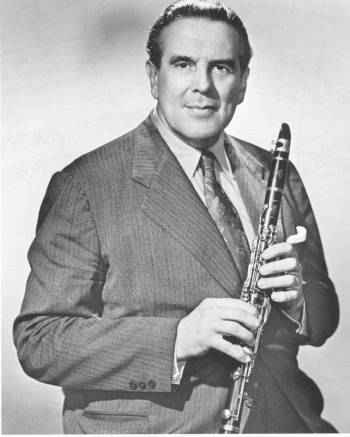 ---
Clarinet Is Easy - Your Step-by-Step Beginner Course - Now Available! (Also enjoyed by many intermediate level players)
How To Solve Your Common Clarinet Frustrations and Play Clarinet More Easily
I firmly believe that if anyone has the "recipe" for how to play clarinet, things are really relatively easy to do. Most of our frustrations come from inadvertently learning bad habits along the way. With that in mind, I have created for you a 10-lesson comprehensive course for beginners (and self-taught intermediate players) that gives you the tools to truly learn the clarinet easily, while avoiding all of the most common frustrations that can plague us. I believe that these lessons can save you hours of grief by giving you the best practise systems that have worked for thousands of clarinetists. The lessons have great content, and are presented in a video format so that you can watch them again and again. If you would like to play with more ease and have a clear understanding of the fundamentals of clarinet playing, you can get more information on the Clarinet Is Easy course here (including some free preview videos):
Click here for the free preview videos to Clarinet Is Easy
Click here to order Clarinet Is Easy
If you are curious about this, you can try these lessons with a 100% 30-Day Money-Back Guarantee. (That means that you can try a full 5 lessons before you decide if you have received great value from the course.) If it is not the right style for you, you get your tuition refunded, no problem. I invite you to try it now! Many students have received amazing results so far from this course (and you can read their comments on the order page).
---
About Michelle Anderson
Michelle Anderson, the founder of Clarinet Mentors, is a professional clarinetist and teacher who currently lives in Vancouver BC. Her professional career spans over 30 years and she currently plays regularly with the Vancouver Opera Orchestra, the Pacific Symphonic Wind Ensemble and the West Coast Chamber Music series. She has performed with the Vancouver Symphony Orchestra, the CBC Vancouver Orchestra, the Winnipeg Symphony Orchestra, the Royal Winnipeg Ballet Touring Orchestra and many other groups. Michelle currently specializes in teaching adults to play clarinet more easily and quickly through online resources, and conducts the Vancouver Clarinet Choir.
Thanks for reading this biweekly newsletter. If you think a friend would enjoy this, please feel free to forward it.
---
Helping you to find success on your instrument with proven, easy-to-follow systems that are designed to help you sound good, and feel better about your playing.
---
Stay connected with news and updates!
Join our mailing list to receive the latest news and updates from our team.
Don't worry, your information will not be shared.
Subscribe